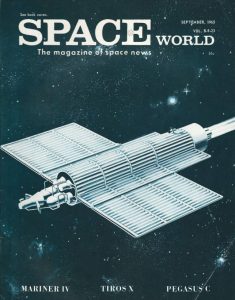 Articles for September 1965 include:
4) MARINER IV – Another Success.
13) GROUND TESTING A MOON BIRD by William B. Sheil.
16) PEGASUS C – Detachable Panels.
19) TIROS X.
22) BIG DISH.
24) SPACE ST A TlON TRENDS by E. Ro bert Schuberth & Charles
W. Tonkin Jr.
32) 6-MAN MARS SPACECRAFT – Application of Satum/S–IVB/
Apollo Systems to Planetary Exploration.
36) NUCLEAR DETECTION SATELLITES.
42) SATELLITE REPORT.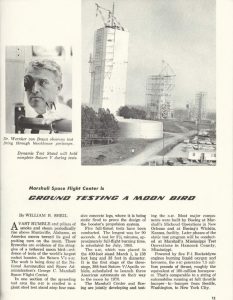 DEPARTMENTS
43) RUSSIAN REPORT
47) ROCKET CLUBS
48) LAUNCH PAD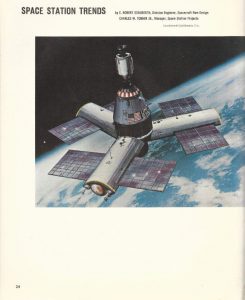 Issue has been scanned with OCR software, making it searchable for text and phrases. Due to the variability of OCR accuracy, no warranty is expressed or implied regarding the ability to successfully locate specific words or phrases in the texts.
Purchaser agrees to use the download for personal use only, and agrees not to redistribute, republish, host, copy, lend, or otherwise distribute the downloaded issue to any other parties.