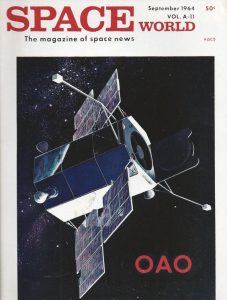 Major articles for September 1964:
4) OAO – Orbiting Astronomical Observatory
The Wisconsin Experiment Package
10) THE ENGINEER IN U.S. SPACE RESEARCH by Maxime A. Faget
14) SPACE EXPLORATION AND EDUCATION by Paul E. Purser
18) SPACE SCIENCE AND EDUCATION by Donald R. Gregory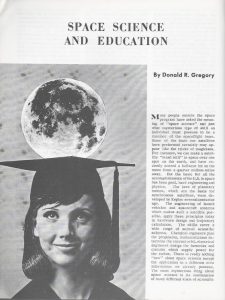 23) ALBUM: SPECIAL – Space Science in the next fifty years by Dandridge M. Cole. Colored drawings by Roy Scarfo
31) DEMOCRACY AND SPACE by Edward H. White, II
34) INSURANCE FOR THE SPACE AGE by Astronaut Thomas P. Stafford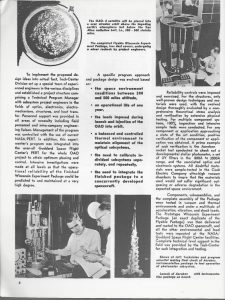 37) FACTORS AFFECTING FOOD DEVELOPMENT FOR SPACE FLIGHT by Astronaut John W. Young
39) SATELLITE REPORT
40) IN THE NEWS
44) ROCKET CLUBS
46) BOOK REVIEWS
48) THE LAUNCH PAD
Issue has been scanned with OCR software, making it searchable for text and phrases. Due to the variability of OCR accuracy, no warranty is expressed or implied regarding the ability to successfully locate specific words or phrases in the texts.
Purchaser agrees to use the download for personal use only, and agrees not to redistribute, republish, host, copy, lend, or otherwise distribute the downloaded issue to any other parties.