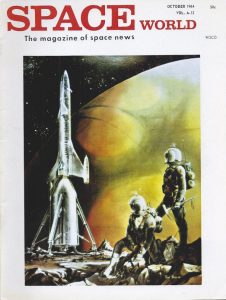 Major articles for October 1964:
4) RANGER VII – Moon Photo Flight.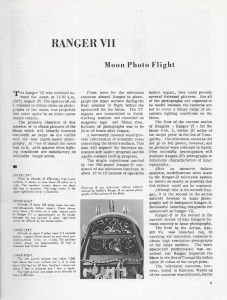 10) APOLLO ~ The Mission.
13) APOLLO ~ The Program by R. O. Piland.
16) APOLLO – Flight Operations by Christopher C. Kraft, Jr.
22) SATELLITE REPORT.
23) ALBUM ~ Artists representative drawings of various space
operations.
31) SPACE ADVANCES IN THE NEXT FIFTY YEARS by Dandridge M. Cole
34) SPACE SWITCH ENGINE.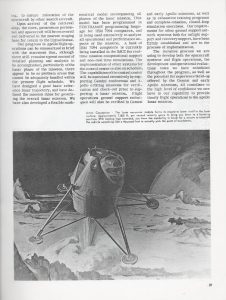 36) SYSTEMS FOR A LUNAR JOURNEY
Issue has been scanned with OCR software, making it searchable for text and phrases. Due to the variability of OCR accuracy, no warranty is expressed or implied regarding the ability to successfully locate specific words or phrases in the texts.
Purchaser agrees to use the download for personal use only, and agrees not to redistribute, republish, host, copy, lend, or otherwise distribute the downloaded issue to any other parties.